Course details
【Alumni Association Plan】 4 hour private charter 2 hours and half drinks with all you can drink Alumni association plan 4500 yen → 4000 yen (8 dishes)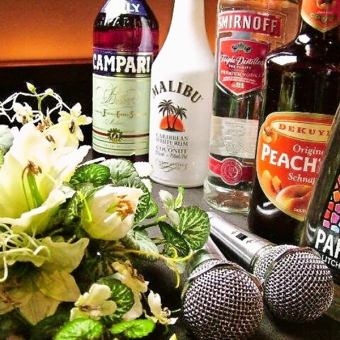 By using a coupon4000 yen
All-you-can-drink available
Available days for reservation

Monday - Sunday - Public holidays - Holidays
All-you-can-eat alumni association course with cuisine comes new! In the course menu you can choose, also a nice free / pay option.Please see the equipment column for options
Course menu
Alumni society at Gifu of Maggot Plain to talk loosely for 4 hours.
I will add flowers to stories about my memories of my school days.It is a plan that you can have a pleasant time with old friends and teachers.
■ We have prepared name holders for all participants.
■ Venue fee, microphone, BGM, projector, consumption tax, service charge are included.
■ Extension will cost 500 yen (1 person / tax included) every 30 minutes.
Please choose 8 dishes.■ Carouser salad of semi-eggy eggs ■ Broiled salmon carpaccio ■ Fried potato sauce 2 kinds of sauce clothes ■ Chef's recommended pasta ■ Eggplant of chefs recommended ■ Eggplant of red wine and potato meat sauce gratin ■ Assorted chorizo ​​and sausage ■ Mushrooms and chickpeas tomato sauce stewed hamburgers ■ Mexican tortilla chips (salsa sauce / mustard sauce) ■ Seafood sauce Bali soba ■ Spicy omelette with plenty of cheeses ■ Assorted seasonal fruits ■ Assorted sweets snacks
All-you-can-drink menu
· Barley
· Ginger ale (Shandigafu)
·whisky
· Rock · Soda · Water · Hot Water · Ginger Ale
· Shochu (potato and barley)
· Rock · Water · Split hot water · Oolong tea · Jasmine tea · Soda · Grapefruit juice
·gin
· Soda · Ginger Ale · Tonic
·vodka
· Soda · Ginger ale · Tonic · Grapefruit juice · Orange juice
·Red wine
· Cola · Ginger ale · Orange juice
·White wine
Cassis
· Oolong tea · Jasmine tea · Orange juice · Grapefruit juice · Cola · Ginger ale
· Peach
· Oolong tea · Jasmine tea · Orange juice · Grapefruit juice · Cola · Ginger ale
· Malibu
· Oolong tea · Jasmine tea · Orange juice · Grapefruit juice · Cola · Ginger ale
·Soft drink
· Oolong tea (ICE / HOT) · Jasmine tea (ICE / HOT) · Cola · Ginger ale · Orange juice · Grapefruit juice
Coupons that can be used with this course
2019/01/05 update